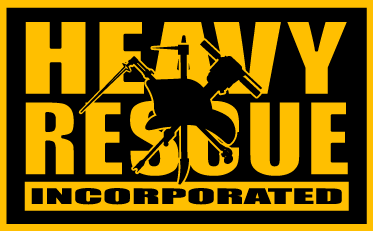 In the early 1990s our group of fire service instructors were all teaching for ourselves or other companies. During this time we recognized that our philosophy and ideals on how training should be delivered were the same. The resulting friendships became Heavy Rescue Incorporated in 2000.

Our owners are all seasoned fire service personnel with real life experience in technical rescue. They are all involved with DHS/FEMA Urban Search and Rescue and have responded to some of our nations most devestating natural and man made disasters.

Heavy Rescue Incorporated provides practical, scenario based training to local, regional and national agencies. We believe in low student-to-instructor ratios with a focus on hands-on training that is based on real life situations. Understanding that every department has different needs, each of our programs may be customized to meet or exceed the specific training requirements of your department.

Fire Service
Our fire instructors can provide your department with the newest skills and techniques in rapid intervention, technical rescue and fire company operations.

Industrial Safety
Heavy Rescue Incorporated provides OSHA required safety training, first aid, confined space stand-by, fire brigade training

Consultation
HRI can provide consultation in developing fire and industrial training programs as well as scenario and prop design.
Heavy Rescue Inc. 866-323-6111 Info@HeavyRescueIncorporated.com
webdesign by ernieyoung.com